Gear
motor
The Dertec gear motors are developed and manufactured for use in a wide variety of applications. We supply stainless steel, cast iron and standard aluminium gear motors. The stainless steel gear motors are widely used in the food industry because of their easy cleanability and IP67 / IP69 classification.

Gear motors are an assembly of a gear box and an electrical motor. In the case of Dertec, this is always an AC asynchronous, DoL PM synchronous or servo motor that is combined with a bevel, hypoid, worm, helical, or parallel shaft gearbox.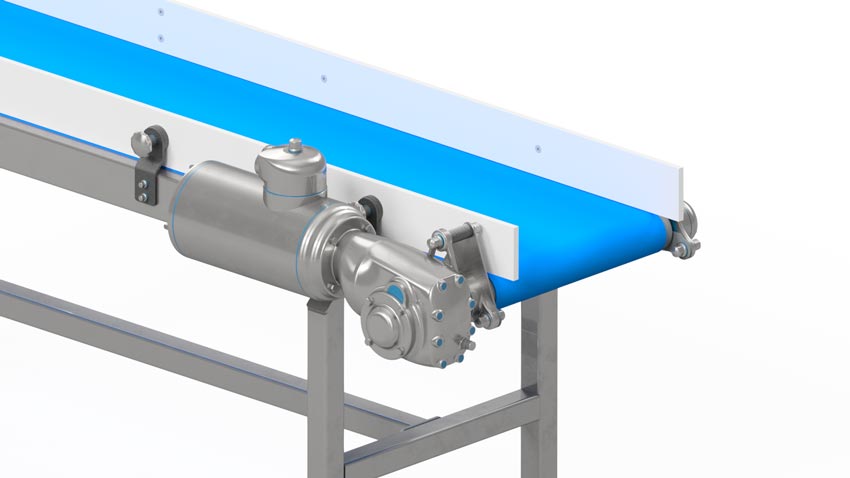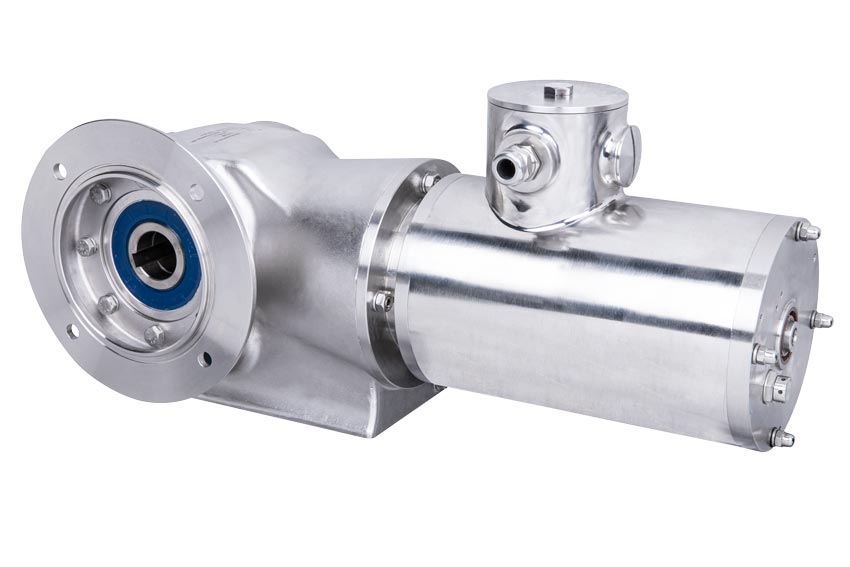 Stainless steel
gear motor
Dertec develops and assembles its own line of stainless steel gear motors. All our designs are organic round and smooth which makes the gear motors extremely applicable in hygienic applications. A gear motor is always assembled to your specifications and can even be custom made to match your machine or conveyor systems requirements. Make your selection of gear box and motor below.
Standard
gear motor
The Dertec standard geared motors are robust gearbox and motor combinations that can be used in many different industry applications. For the electric motors you have a choice of standard Asynchronous, Dol PM synchronous motors and 1 phase motors. Select the gear box and motor for your gear motor by clicking the buttons below.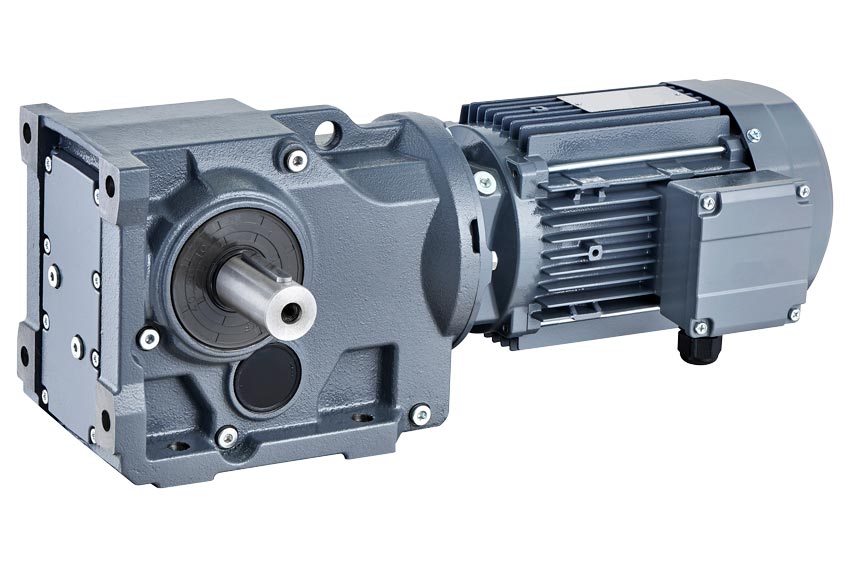 Working principle of gear motor
An important part of the gear motor is the gearbox and its gear pairs or stages. The gears transmit the force of the motor from the input to the output shaft. The gear box therefore functions as a converter of torque and speed. In general, the gear unit slows down the rotational speed of the motor while simultaneously transmitting significantly higher torques than the electric motor alone could provide. Based on this principle, the design of the gear unit determines whether a gear motor is suitable for light, medium or heavy loads and for short or long operating times.
Gear ratio and torque
A gear ratio or reduction ratio steps down the incoming speed from the motor (input speed). The speed ratio 'I' between the input speed and output speed of the gear unit serves as a measure of this. Another important variable for a gear motor is the maximum torque on the output side. This torque is specified in newton meters (Nm) and is the measurement for the force of the gear motor and the load that it can move with that force. At the same incoming speed this results in a low torque at low ratio and a high torque at a high ratio of the gearbox.